GAMAZE Technology Co., Ltd.
Name:Jenny Liu
Department:Oversea sales department
Position:Sales Manager
E-Mail:jenny@gemqi.net
TEL:86-755-28314831
Address:2F, Block C, Nankeng 1st Industrial Park, Bantian St.,Longgang District,Shenzhen,China. 518129
Best Affordable True Wireless Earbuds Touch Headphones Sports Earphone Headset T23
Best Affordable True Wireless Earbuds Touch Headphones Sports Earphone Headset T23
Model NO. T23
Price:US $ 5.00-6.00 / pieces
Minimum order quantity:1000 pieces
Accept Min order:Yes
Supply Ability:1000 pieces / Day
Country of Origin:Shenzhen China
Stock Time:25 Days
Product Description
These Best Affordable True Wireless Earbuds are the perfect companions to accompany you along with your journey. These earbuds come powered by Bluetooth 5.0 which allows for immediate pairing even for more than 10 meters distance once taken out from the charging case. They can last 3 to 4 hours of consecutive use per charge, bring the most convenient auditory experience than ever and eliminate the troublesome wired earbuds. Totally workable to take the Best Affordable True Wireless Earbuds with you for various sports, whether running, doing exercises, or walking. The supreme compact ergonomic design is crucial for firm fixation while comfortable wearing for your ears and earbuds won't fall off easily. Supports single or binaural connection at a time for different needs of listening. Our Best Affordable True Wireless Earbuds deliver excellent sound tunes without turbid sound, sound delays, or sound stuck, you can enjoy natural, true, and high-fidelity sound for music and phone calls. Power the earbuds for use with the exquisite charging case by simply put the earbuds in and out. Take action now to avail of high-quality sound at GEMQI.

Product Name

T23
Product Type
Wireless Bluetooth
Chip Type
AC6973A4
Control Mode
Touch Control
Transmission Distance
>10M
Bluetooth Version
Bluetooth V5.0
Input
5V
Play Time
3-4 hours
Product Size / N.W
60.3*45.5*22mm
40g
Package
user manual*1 LIGHTNING charging cable*1 Earplug silicone cap
T23 TWS noise-cancelling headphones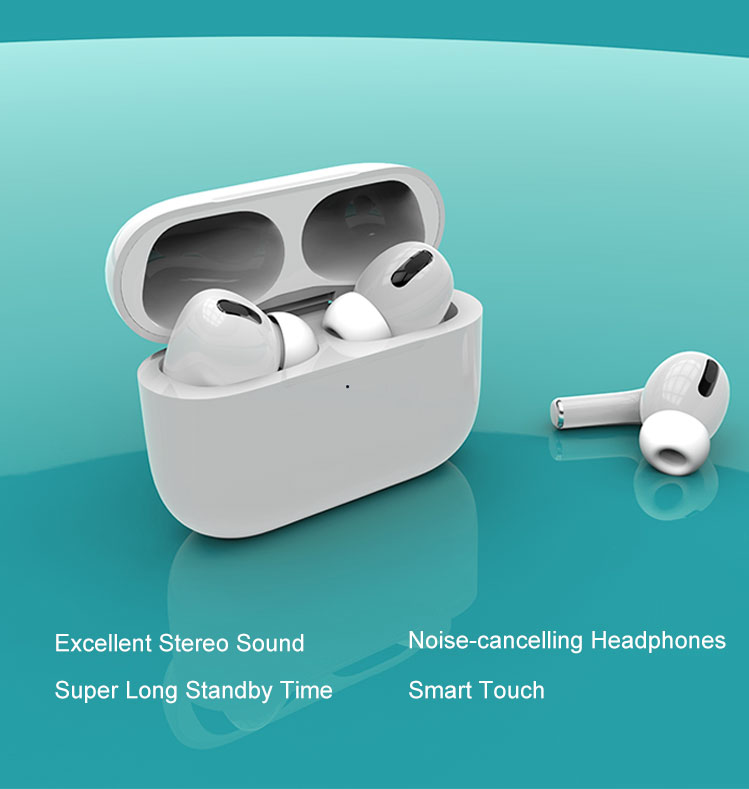 Full touch operation

Intelligent touch control, convenient and quick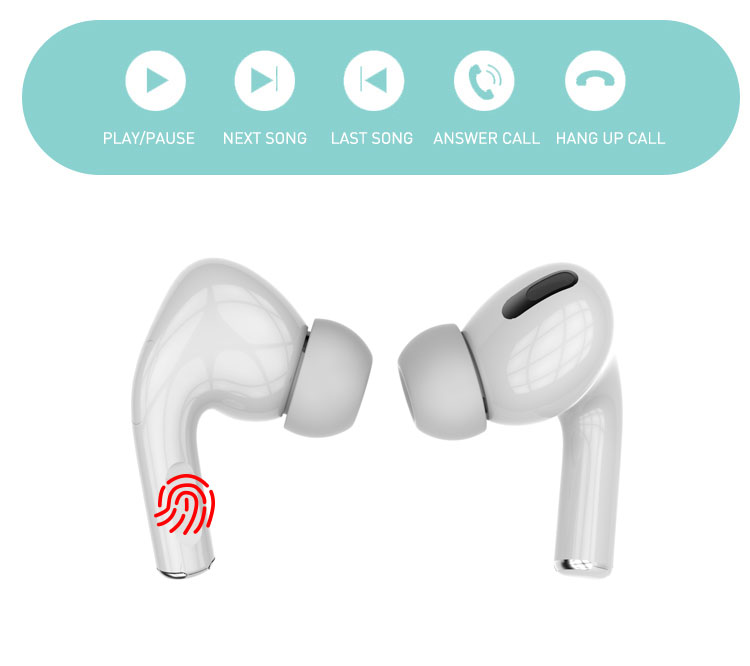 High quality data connection
Bluetooth5.0+ BLE
with more than 10 meters transmission distance and stable
connection, it never delays.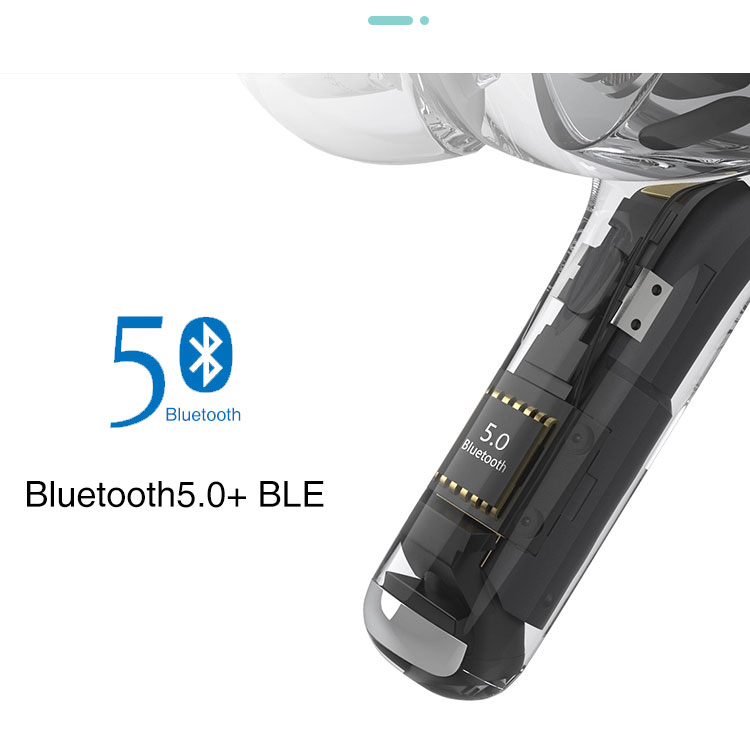 Binaural separation design

Bluetooth in mobile phone is connected to both earphones, the
two earphones receive signals at the same time,both of them are
master earphones. Never disconnect, get stuck or a voice out of sync.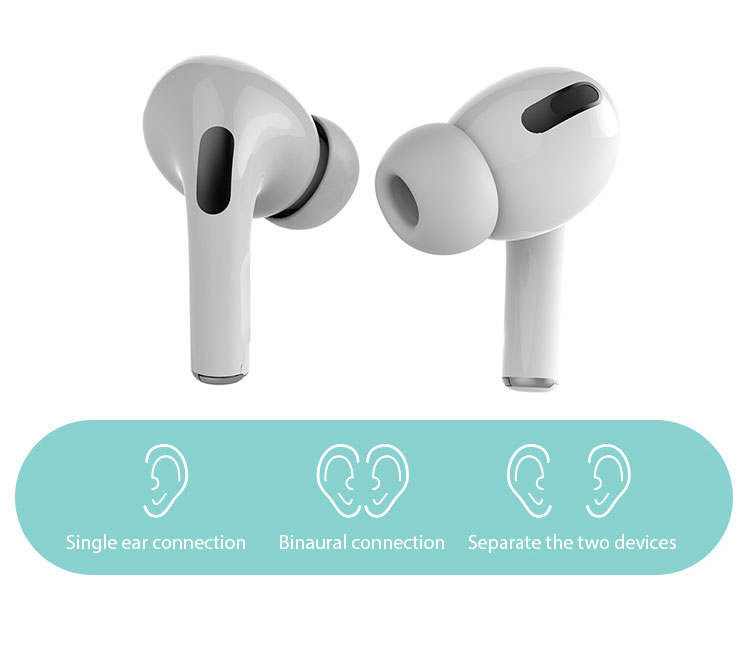 Noise-cancelling Headphones & Quality Voice

The headphones have noise reduction function, and the sound quality
has been greatly improved.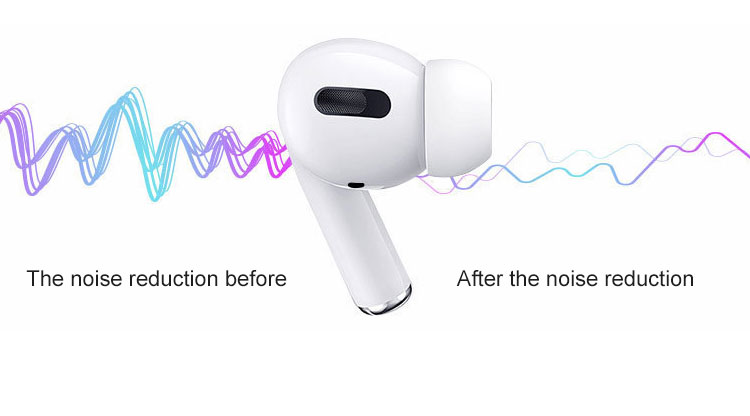 Automatic connection

After the first pairing, the headset will be automatically connected
when taken out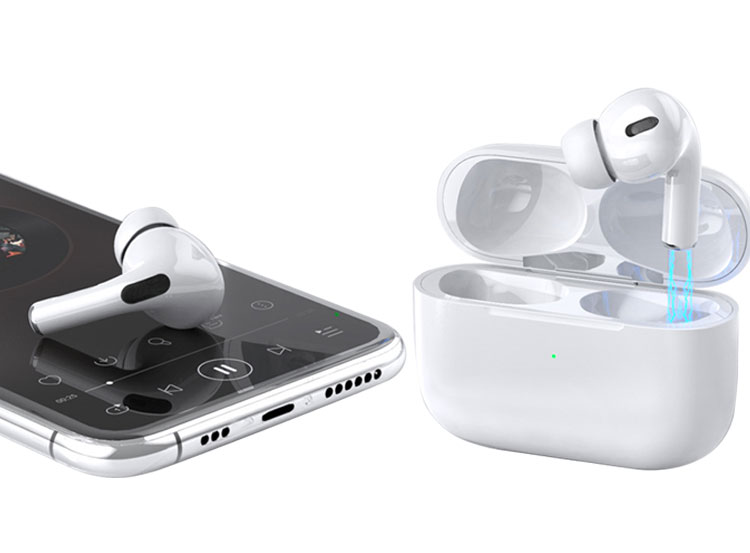 Super long standy time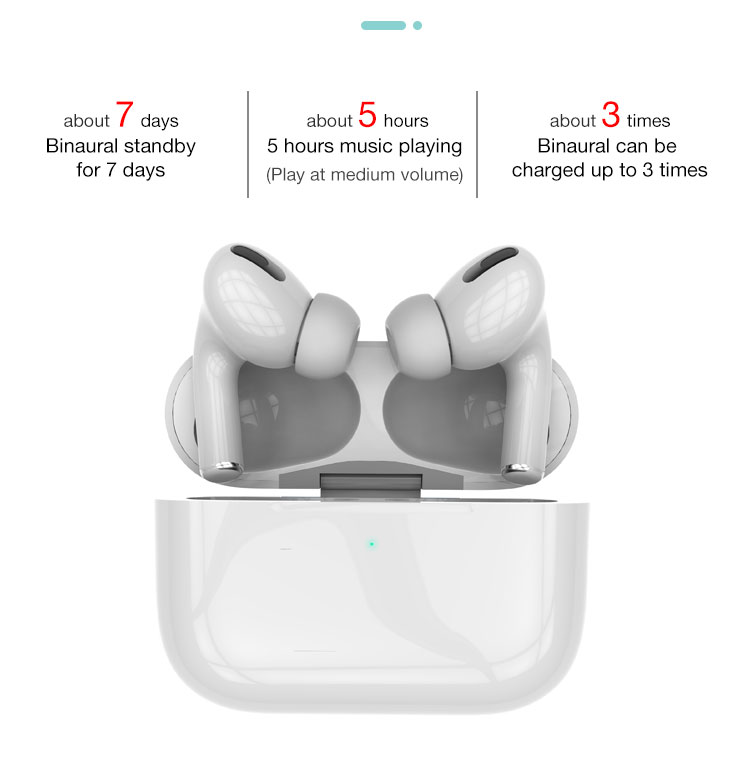 Wireless Charging

Earphones can add wireless charging (We can customize wireless
charging if you want)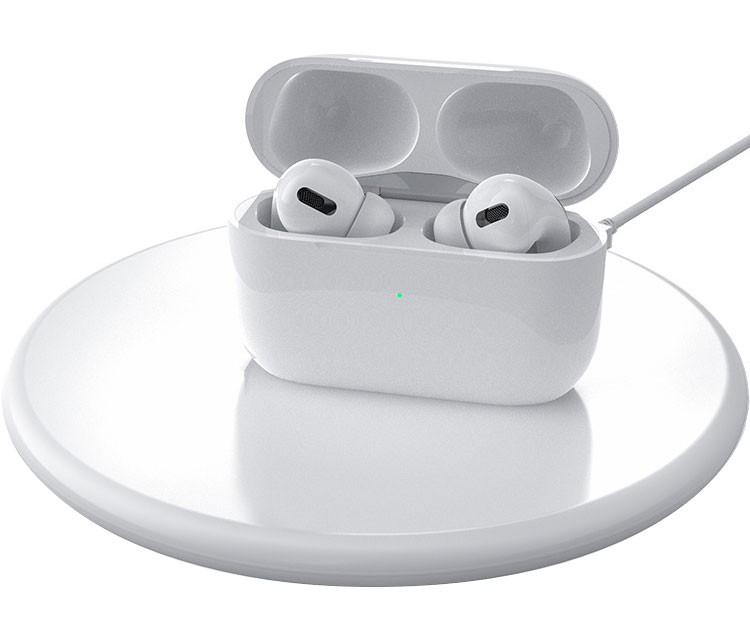 In-ear detection function

When you play the music, put the left and right earphones into your ears to play the music
automatically. When the earbuds out of your ears, the music will stop automatically.
T23 support in-ear detection function, if you need, we can add this function to you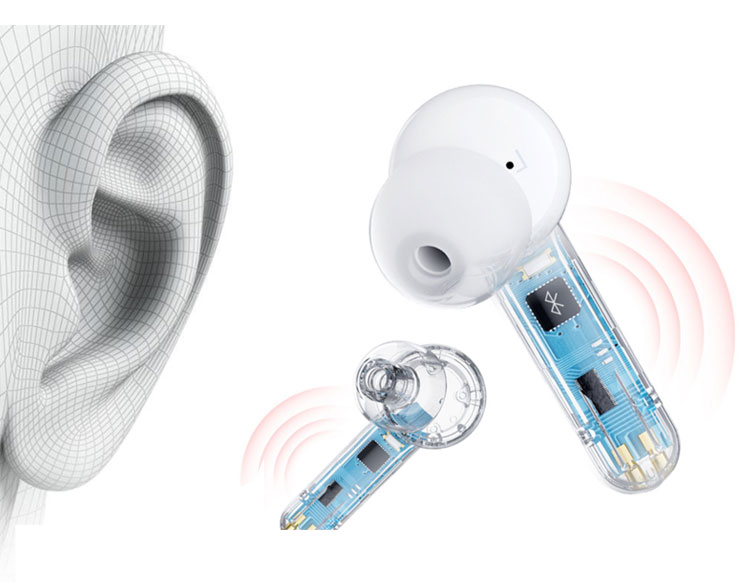 Change bluetooth name

T23 supports change the bluetooth name. You can change the
Bluetooth name according to your preference.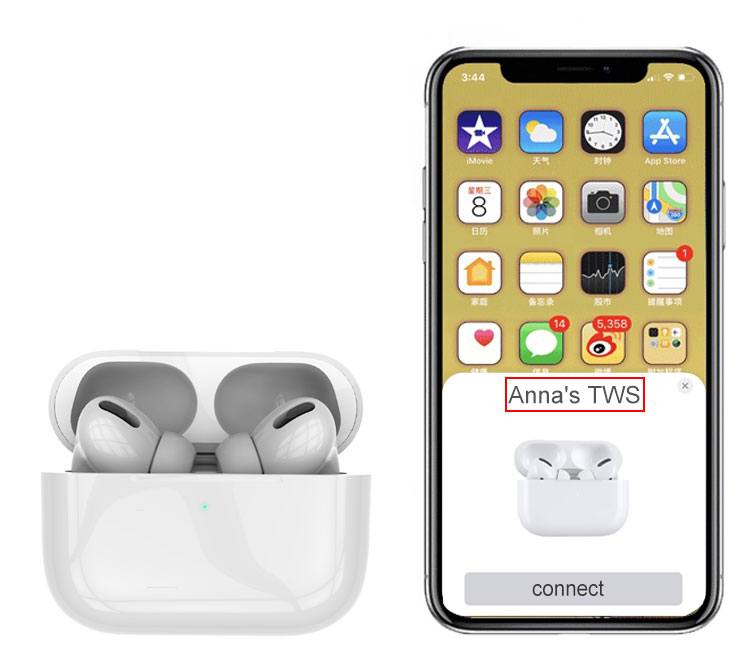 Product Schematic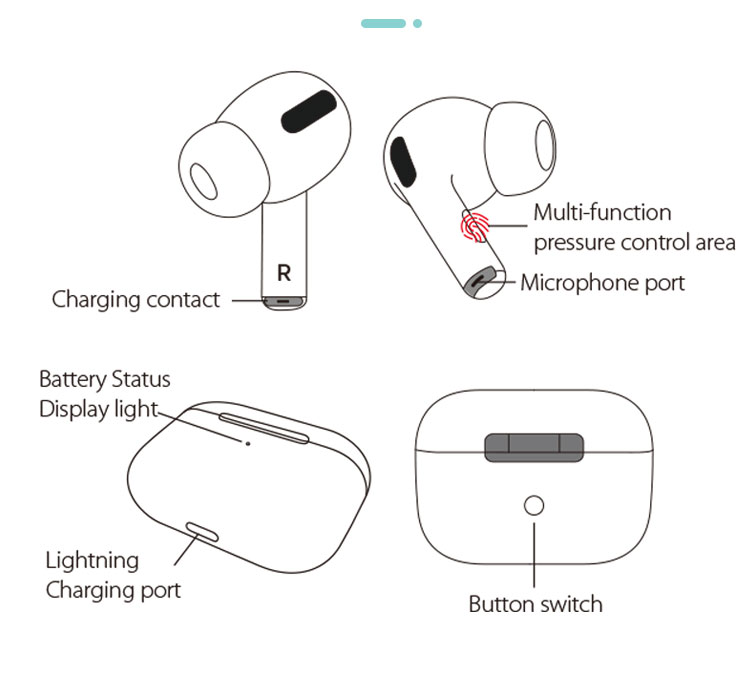 Widely Compatible With All Digital Devices

Widely compatible with digital devices with Bluetooth, such as
mobile phones / tablets / laptops; Support Huawei, Oppo, Vivo, Xiaomi,
Apple, Samsung, Meizu, Etc. Mobile phones of all brands.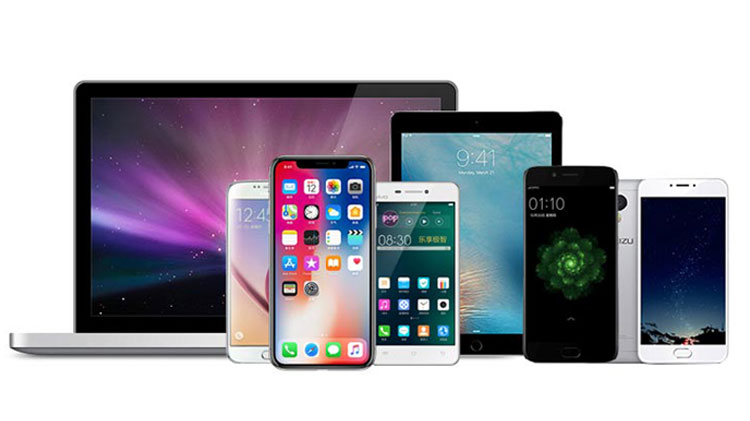 Custom Packaging

We can customize the packaging according to your requirements.